The Colour in Darkness theme, available at Ovi Store, has been downloaded in more than 100 countries!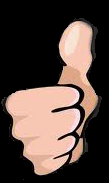 Please keep leaving your reviews once you've tried the themes.
At the moment, only about 0,2% of people, who have downloaded the theme, left a review...
I'll continue to give my best to produce great quality themes.
But without reviews, it's difficult to know if I'm on the right path...
Let me know what you loved, and what needs to be changed.
Thanks for downloading!