The 1st theme to be released with SYMBIAN ANNA icons, is
NOW AVAILABLE @ OVI Store with a complete set of icons
The theme's icons will continue to be updated (addition of more 3rd party).
Enjoy the theme!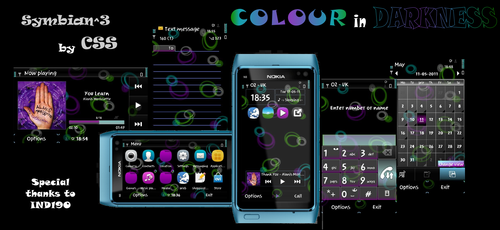 READY FOR DOWNLOAD!!!
(18:52 - photo updated to reflect the new added icons)
The theme is the 1st one to be released with SYMBIAN ANNA icons!
The set of icons isn't complete yet (3rd party are POP Icons).
Have a try, and leave your comments afterwards.
Hope you all enjoy the theme!
The theme with the complete Anna iconset will be released soon at Ovi Store.
---
If you like my work, and would like to contribute to keep my themes free to use, please click